About InnoHR
Professional and Reliable HR Partner

The world`s leading enterprises focus on recruiting high quality staff and consider their staff to be their most important asset. From a business point of view, employees are becoming ever more important to ensure success in today`s competitive and ever-changing business environment.

---

InnoHR Consulting is a Executive search and consulting company that specializes in placing the right people in the right jobs and providing education to keep company`s up-to-date with the latest business practices. InnoHR recommends people based on an in-depth understanding of client requirements and the current business environment.

---

InnoHR has an extensive list of experts with a wide range of business experience in both business operations and human resource management. Our aims to provide honest and trustworthy services and to serve as a long-term partner assisting companies with all their human resource management needs.
Overview
Talent Acquisition for organizations and
Building winning teams for leading company.
As a leading executive recruiting agency in Korea, InnoHR distinguishes itself in agile and sophisticated talent searching system.
We each have unique industry-specific savvy work closely together to get the best results for clients.
Serving 9 industry verticals, we combine people and technology together to deliver optimal recruiting solutions in this fast-paced environment.
Specialized in finding and recruiting top-notch talents both within and outside of Korea.
Service
Staffing
Consulting

Candidate Assessment
Reference Check
Salary Benchmarking
HR Consulting
T & D

Leadership Development
Soft Skills (i.e. Communication)
Career Development Planning
Cultural Adaptation
For employers:
By searching and finding the right candidates, HR consulting and Training/Development program for your organization at every level, in every location, we give you more than expected.
---
For job seekers:
Find everything you need to succeed from career advice and consulting directly from real industry professionals consulting to finding job and projects.
Global Network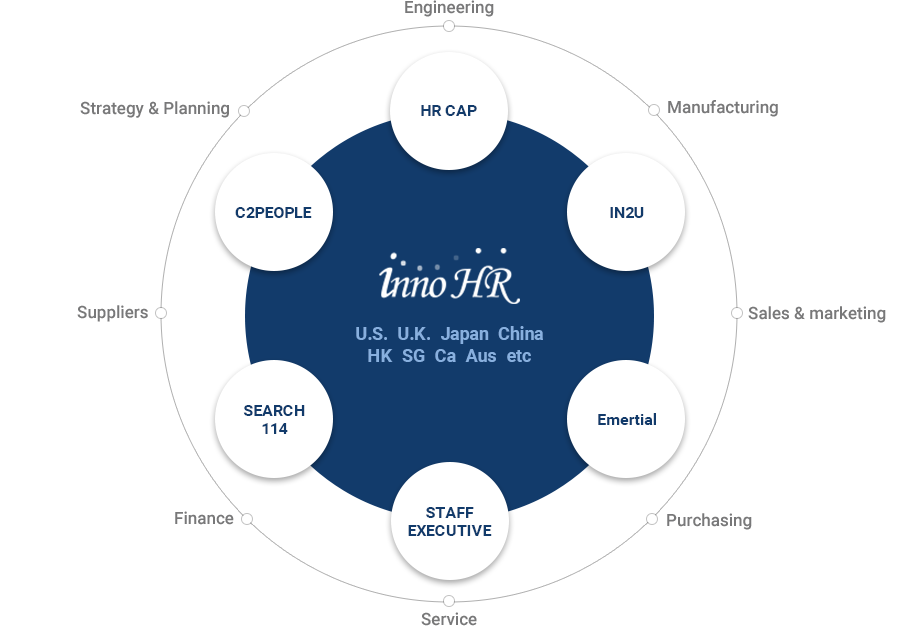 Contact Us

InnoHR Consulting INC

address.

10, Teheran-ro 29-gil, Gangnam-gu, Seoul, Republic of Korea

Tel.

82 - 2 - 6097 - 7766

Fax.

82 - 2 - 6097 - 7769

e-mail.

info@innohr.co.kr

---

recruitment & inquiry/order

Please contact us at info@innohr.co.kr
We will contact you as soon as possible to discuss about your inquiries.

---

resume registration

Please send your resume to info@innohr.co.kr
And find your job and career with us.
Copyright ⓒ 2019 InnoHR Consulting Group. All rights reserved.